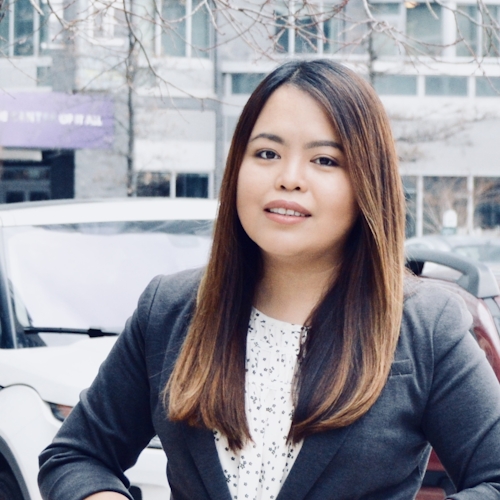 Charmine Fraboni
Licensed Real Estate Salesperson
Book a viewing Appointment

https://digiuliogrouprealestate.setmore.com/

Charmine is your next go-to person when it comes to finding the right apartment in the Big Apple. As a Licensed Real Estate Salesperson from The DiGiulio Group Real Estate, the fastest thriving real estate company based in New York City, Charmine is determined to deliver a strong value, "creating strong relationships that last."

"It's never too late to find the right apartment."

Charmine has helped NYC renters find apartments all throughout Manhattan and Queens. Armed with various listings ranging from Studio, up to 5 Bedrooms, and, supported by the most up-to-date listing database, she is certain to deliver the most competitive results. Her clients move-in date ranges from ASAP to a few months in any given time.

"I'm happy when my clients are happy."

Charmine is inclined in delivering the best results to satisfy her clients. She has built strong and lasting relationships that are beyond expectations. She is a very fun and easy-going person. Having to work internationally, she has established amazing connections and learned a few different languages.

Contact her today and move forward to the next step.