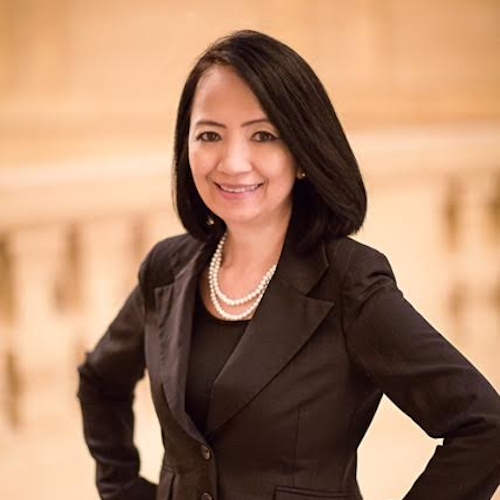 Cristina Ramos
Licensed Real Estate Salesperson
Cristina has been in residential real estate business for a few years as Specialist in corporate relocation catering to local and international, involving short term to long term, furnished and unfurnished apartments.

Cristina has both experiences involving Commercial and Residential Real Estate.

Cristina graduated from the University of St. La Salle, Philippines in Bachelor of Science in Commerce in Business Management/Marketing and has had a significant background in the administrative aspects of Sales and Marketing.

A well travelled herself in Asia, America and Caribbean Islands, and an active volunteer in the international non-profitable leadership organization, she got the inspiration "to assist others in looking for the right place in NYC."

With her sense of humor, reliability on appointments and dependable acquired knowledge on NYC neighborhoods, clients find her comfortable and enjoyable to work with on their search for apartments.

She challenges herself meeting multicultural clients from all over the world and finds it fulfilling once the clients are able to find the right place for them, calling it their "home."

Cristina believes that "service to humanity is the best work of life". With her expertise, professionalism, resilience and positive attitude, she is the agent whom you can rely on.